We are proud to count people like Ritikesh Bhaskarwar as a teammate. Last December, Ritikesh won MicroStrategy's DossBoss challenge by developing a top-notch Movies Analysis dashboard. Merging great analytical capabilities together with high MicroStrategy technical skills, our MicroStrategy specialist was able to develop this state-of-the-art Dossier within a few days.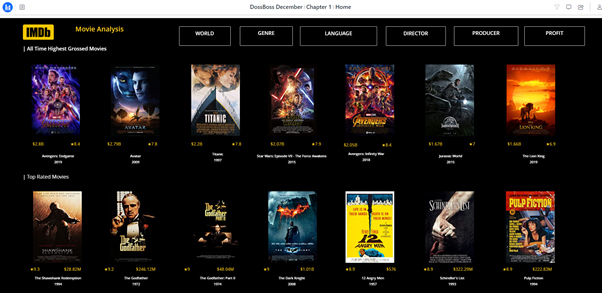 Have a look at the live dashboard here.  Get more Dossiers samples from this location.
For more information about the product or to request a demo, contact us.